The sign center, AMERICAN TECHNOLOGY FOR A BETTER TOMORROW, in a world in change, the people make the difference, http://www.thesigncenter.net/ powered by intellect driven by values. http://www.thesigncenter.net/, as an environmentally aware business led channel letter signs, back-lit channel letters, strives to make conscious decisions concerning the environment, by utilizing LOW VOLTAGE LED ILLUMINATION for new business signs. The Sign Center has the capabilities to fabricate, Signs with an array of sustainable energy and is always developing new devices, methods and materials to minimize our company's impact on the environment. Whatever the need, you can always depend on the sign center to provide the highest quality and most cost-effective comprehensive electric sign solutions. A Real Partner in Every Sense of the Word! When using THE SIGN CENTER, you get the resources and the stability of a company nationally recognized along with a team of innovative thinkers, focused on taking your image to the next level. So whether you are the corner drugstore or a national retailer, The Sign Center is here and ready to help craft your image. From concept to completion, we know the makings of a long and successful relationship, and it?s what you would expect from one of the best in the business signs! The Sign Center can provide you a wide range of electrical business signs, the channel letter bright up your storefront and will ensure that it is seen by potential clients. Channel Letters are currently the number one choice of sign identification for business professionals. These products can be used for internal and external storefronts. Our company offers a complete range of channel letter products, type-styles, and custom logos. Our channel letter accessories offer you diversity, providing your customer with a wide range of options. Channel letter are a superior choice for many applications. Each channel letter has an individual structure and separate illumination, resulting in a professional and highly visible signage presentation. Channel letter can be produced in almost any font, color or size. This flexibility permits channel letter specifications to be matched exactly to your client's needs. Channel letter, project a very professional image. That is why many building and shopping center owners insist on channel letter signs for their developments.
backlit channel letter signs
channel letters signs
Find Channel letters signs on Google+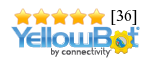 Storefront Signs
business sign, change color sign, business sign, channel letter, storefront sign.
Design by:
TSC Design